XPE foam + Bubble is the most affordable type of heat insulation foam material, which is light and thin insulation material so it is easy to handle during construction, we offer you different thickness to catering different needs.In addition,The shiny surface metalized insulation have a high specular component,can blocks most of the radiation heat,so it is a excellent thermal material and heat resistant foam insulation materials.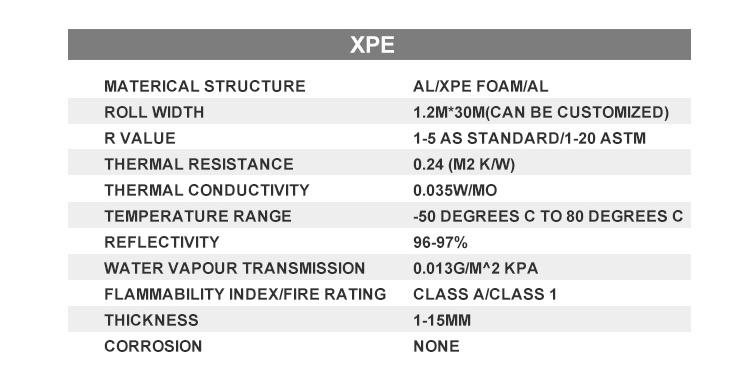 1.Cost-effective;
2.Glossy, with good visual effect;
3.Cuts and installs easier than fiber glass;
4.Keep warm in winter, hold cool in summer;
5.No odor and toxicity, environmentally- friendly,energy-saving.

1.Resist 96-97% ultraviolet radiation;
2.Strong but clean, lightweight and flexible;
3.Easily stapled, nailed or glued into place;
4.Safe to handle, with no special clothing or breath equipment;
5.Heat reflection, heat insulation, sound insulation, anti-radiation, waterproof.