Junyue Aerogel Blanket HPF series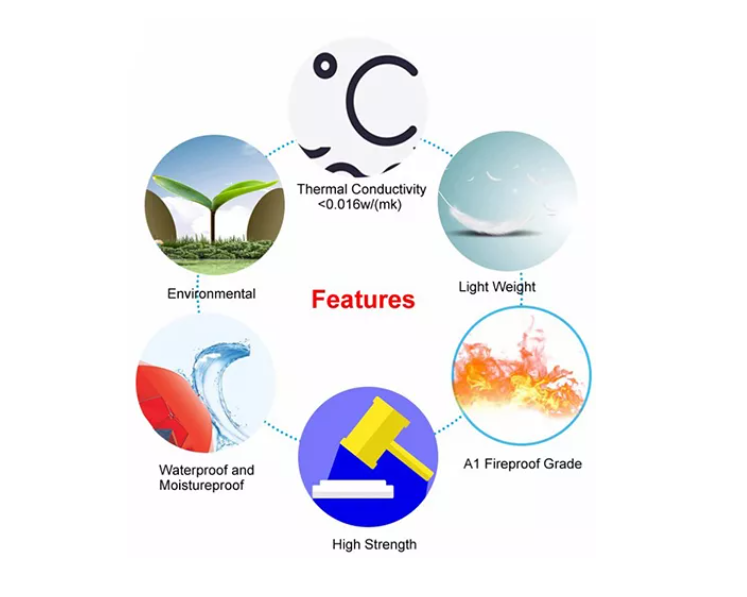 1.Superior Thermal Performance
2.Long service life
3.Environmentally Safe
4.Sound resistance
Aerogel Insulation Felts

It combines a silica aerogel with reinforcing fibers to deliver very low thermal conductivity, low density and good flexibility in an environmentally safe product. It provides excellent properties of waterproof, sound absorption and shock absorption. It is an alternative to the common, environment unfriendly, inferior insulation products, such as PU, asbestos insulation felt, silicate fibers, etc.
Superior Thermal Performance
The maximum use temperature is 1000℃,Its thermal conductivity is 1/3~1/5 of common insulators, helping reduce heat loss and optimizing space utility.
Long service life
Unlike other traditional insulation materials, aerogel 's three- dimensional, structure inhibits sintering warpage, and particles stack which may occur under hot temperature for long time. Therefore, aerogel insulation has long service life.
Physically Robust:
It has flexibility and high tensile strength, resisting stretching and stress from linear contraction when temperature changes.
Environmentally Safe:
Composed of inorganic materials, it contains no hazard. Stripping little chloridionm will cause no corrosion to the equipments and pipes.
Sound resistance and Shock Absorption
sound resistance and shock absorption help better the environment quality.
Easy to Install
Extremely low density (200kg/m3) contributes to easy-to-cut and easy-to-install.

Oil pipe, steam pipe, refrigerator interlining, oil tank, cetral airconditioning pipe, chemical pipe with the requirement of fire resistance, vehicle thermal insulation, national defence, military industry, heat supply pipelines in city insulation, biological medicine pipes and equipment and so on.
√ Optimized thermal conductivity temperature service;
√ Faster application,especially on large-bore piping and vessels;
√ Addresses tight,hard-to-insulate spaces with outstanding thermal efficiency;
√ Flexible blanket material won's t cravk ,sag,or settle in high-temperature service;
√ Stands up to vibration,footfalls,and tool strikes;
√ Hydrophobic and breathable,pyrogel resists liquid water and avoids the damaging effects of wet insulation;
√ Tough enough for reuse after removal and inspection;
√ Versatitle format can be fitted to any piece of piping or equipment,greatly simplifying material management
√ Higher packing density reduces shipping and storage costs by up to 90%.