The fire safety training of Hyatt science and technology
---
---
With the two level government of the District, the government held the annual retraining activities of the enterprise leaders and the security administrators
With the two level government of the District, the government held the annual retraining activities of the enterprise leaders and the security administrators, further strengthened the fire safety awareness of all the employees in our company, popularized the fire safety knowledge and promoted the fire safety propaganda work of the company. In the morning of April 5th, the small group of company safety leaders invited the instructor of a fire service center in Suzhou. Fire safety training seminar will be held in the conference room of the four floor of the company. Before the start of training, the general manager of the company made a brief speech on training and mobilization.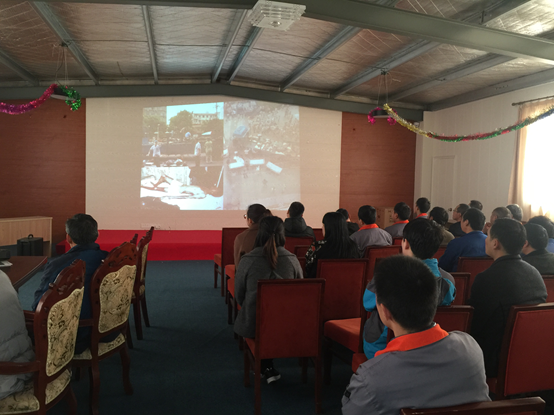 In the training lecture, the instructor combined with the fire cases in recent years, through the PPT display and the wonderful explanation, with the form of video, picture and text, let the staff truly feel the importance of safety. At the same time, from the four aspects of "fire prevention", "fire extinguishing", "escape", "self rescue", this paper introduces a series of fire safety knowledge, such as the formation process of the fire, the method of self rescue and escape, the types and operation methods of the fire extinguisher. The participants felt deeply about the safety training and made detailed notes.
In the afternoon, the company carried out a fire drill. Before the drill, the drill leader explained the emergency disposal plan for the fire scene, the principle of the fire extinguisher and the related matters needing attention. And practice the use of fire extinguishers in person, after careful listening and watching, the company employees personally experience the process of fire fighting in person, facing the burning fire pile, the employees are very calm, and skillfully in accordance with the steps and methods of fire extinguishing, the rapid fire of the heavy smoke of the gasoline has been quickly extinguished, and the calm is calm. Calmly faced with a sudden phenomenon, successfully and quickly extinguished the fire.
Through this escape and fire fighting skills training, it has enhanced the fire safety awareness of all employees, and has a deeper understanding of the key points of fire evacuation, the coordination of accidents and other related knowledge, and has a deeper understanding of the protection of its own safety links. Through this rehearsal, we have further improved our company's safety facilities and established a powerful evacuation guide mechanism to improve the ability of all employees to deal with emergencies.
---