2019 Spring Canton Fair Junyue Tech look forward to meeting you!
---
---
China Import and Export Fair (Canton Fair) has been held biannually in Guangzhou every spring and autumn since 1957. Regarded as the largest scale, the highest level, Canton Fair presents the most comprehensive exhibition covering the widest range of industries and sectors, as well as the richest products and commodities. And it is the most effective way to develop the business relationships you need to succeed in China. Therefore, Canton Fair 2019 likes a golden business bridge, linking insightful overseas buyers with high-quality domestic exhibitors.
Junyue New Material Technology will bring a variety of products and brand new series to the Canton Fair.
Junyue New Material Technology shows the first phase of the Canton Fair
(April 15th - April 19th) with many fine products, and the Booth No. is ______.
By using the principle of hollow insulation conduction, Fresnel reflection principle and emissivity principle, the nano flame retardants and high purity mirror composite aluminum foil are organically combined to reduce heat conduction, heat convection and thermal radiation. It can be widely used in the fields of thermal power, petrochemical steam, heat energy transport, distributed energy supporting equipment, heat network, underground pipe corridor, construction, transportation and other industrial and civil fields. It has been listed in the National Development and Reform Commission's 《National Key Energy Saving and Low Carbon Technology Promotion Catalogue》 (2016 Edition).
Main Product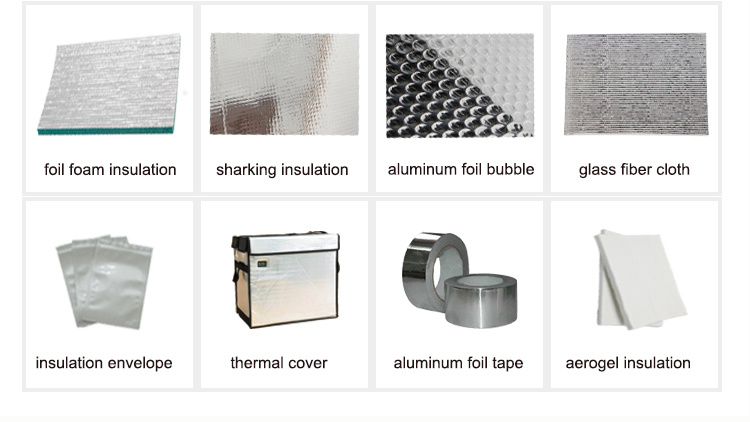 Aluminum Foil XPE Foam Insulation Material is a green building insulation material, compared with EPE (physical foamed polyethylene, commonly known as pearl cotton), the tensile strength is higher, the bubble hole is more fine. Because of its advantages in flame retardancy, it has been widely applied in the field of construction, and such products have been exported to more than 20 countries and regions.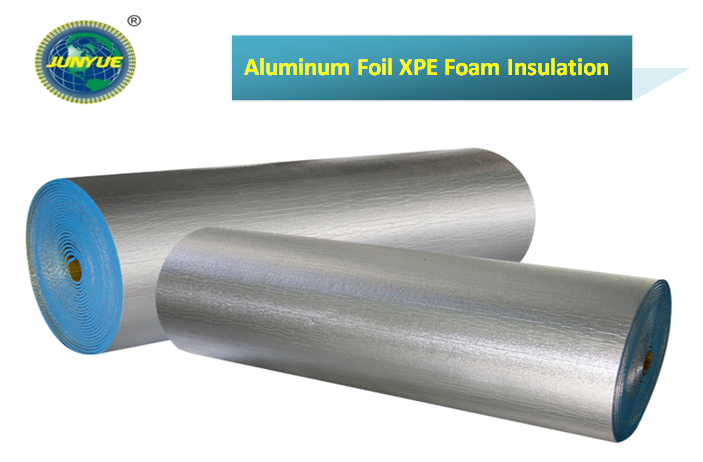 2019/4/15~4/19 Canton Fair - Junyue Tech - Be there or be square!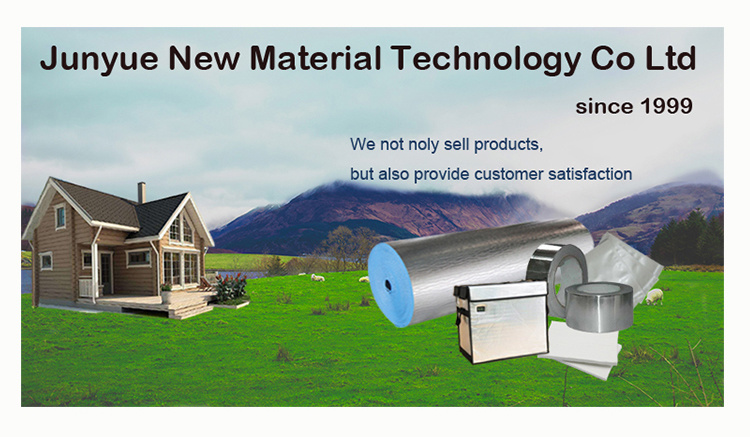 ---